This post may contain affiliate links. See my full disclosure
here.
Don't miss a post. Subscribe
here.
When a late loved one's birthday arrives, does it make you sad?  I suffer a little grief every year when my grandmother's birthday arrives.  I think that's a normal grief for most of us who have lost a loved one.  Today, Rebecca at Dayspring shares with us a few ways to bring joy to that special day again.
———————————————————————————————————————————
Birthdays are a joyful time, a yearly opportunity to celebrate life. But when a loved one is no longer with us, that reminder can be painful. A day we once anticipated with great joy now triggers a sense of dread and the awakening of a broken heart. Is it possible to redeem that special day? Change it from a day of mourning to a day of joy?
The great King David was a man of war. He suffered many losses in his life, and yet he wrote this psalm of thanks to God. "You have turned my sorrow into joyful dancing. No longer am I sad and wearing sackcloth" (Psalm 30:11 CEV). If the Psalmist could say these words, surely we can as well!
My mother was the master of many things, but she had a notable brown thumb. A friend once called our house "death row for plants." Whether they were doomed by too little attention or too much, the outcome was always the same – a pot full of dried dirt where some promising lifeform had once been. Then one day, a friend gave her an African violet for her birthday. Mom gushed over it, although she must have been already visualizing its demise. She sat it in the middle of the dining room table and gave her unsuspecting friend a tight hug.
We thought little about the African violet until one day, to everyone's happy surprise, we realized it had survived – not just one month or six months but an entire year. Mom couldn't believe it and neither could we. Soon there were African violets everywhere, on the window seat, over the sink, and unlike before, they all seemed to do well. [Finish reading the entire article here at Dayspring.]
Products from Dayspring: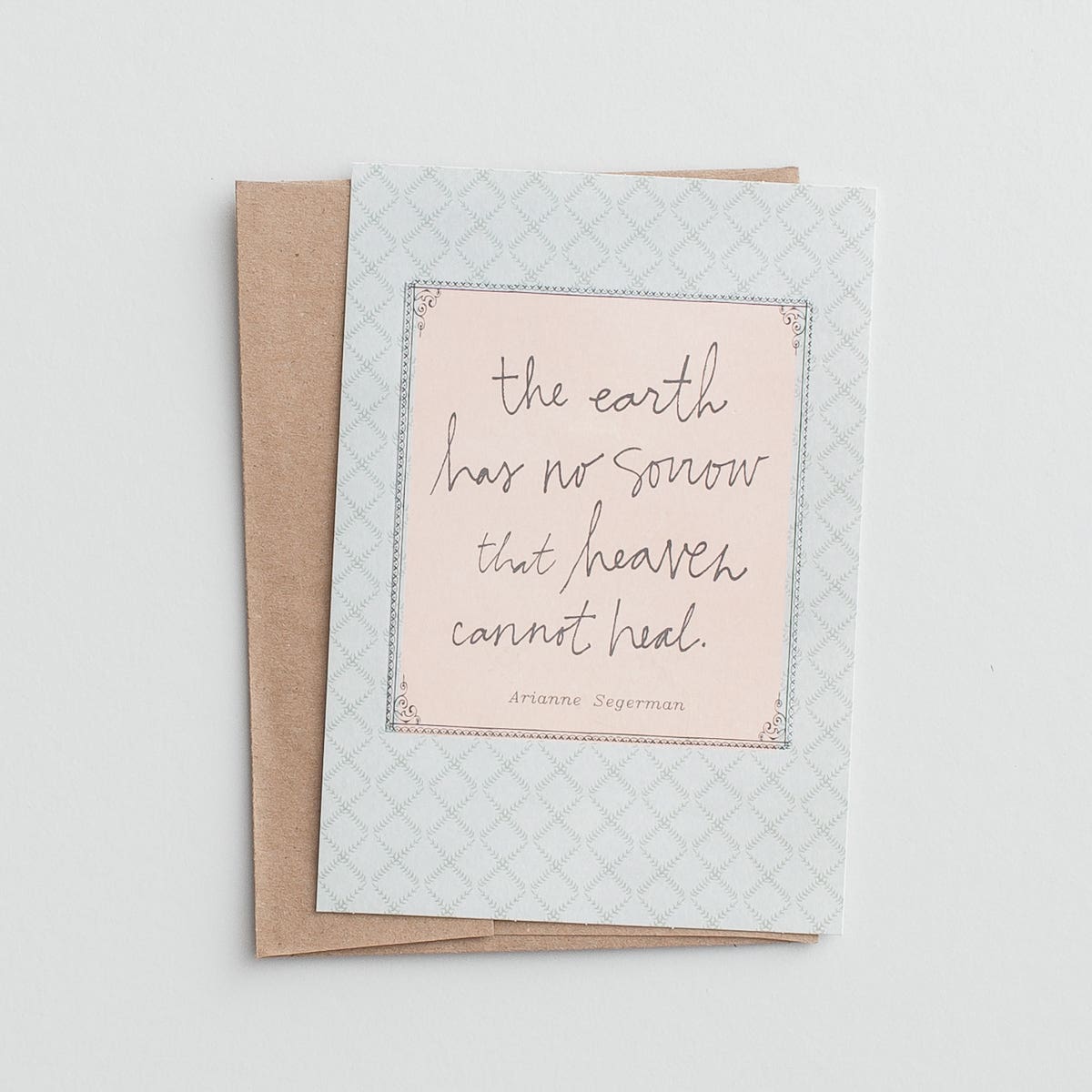 The Earth Has No Sorrow that Heaven Cannot Heal – 5×7 Frame-Ready Print – $5.00
from: DaySpring Cards Inc


Jill Kelly – Prayers of Hope for the Brokenhearted – $9.99
from: DaySpring Cards Inc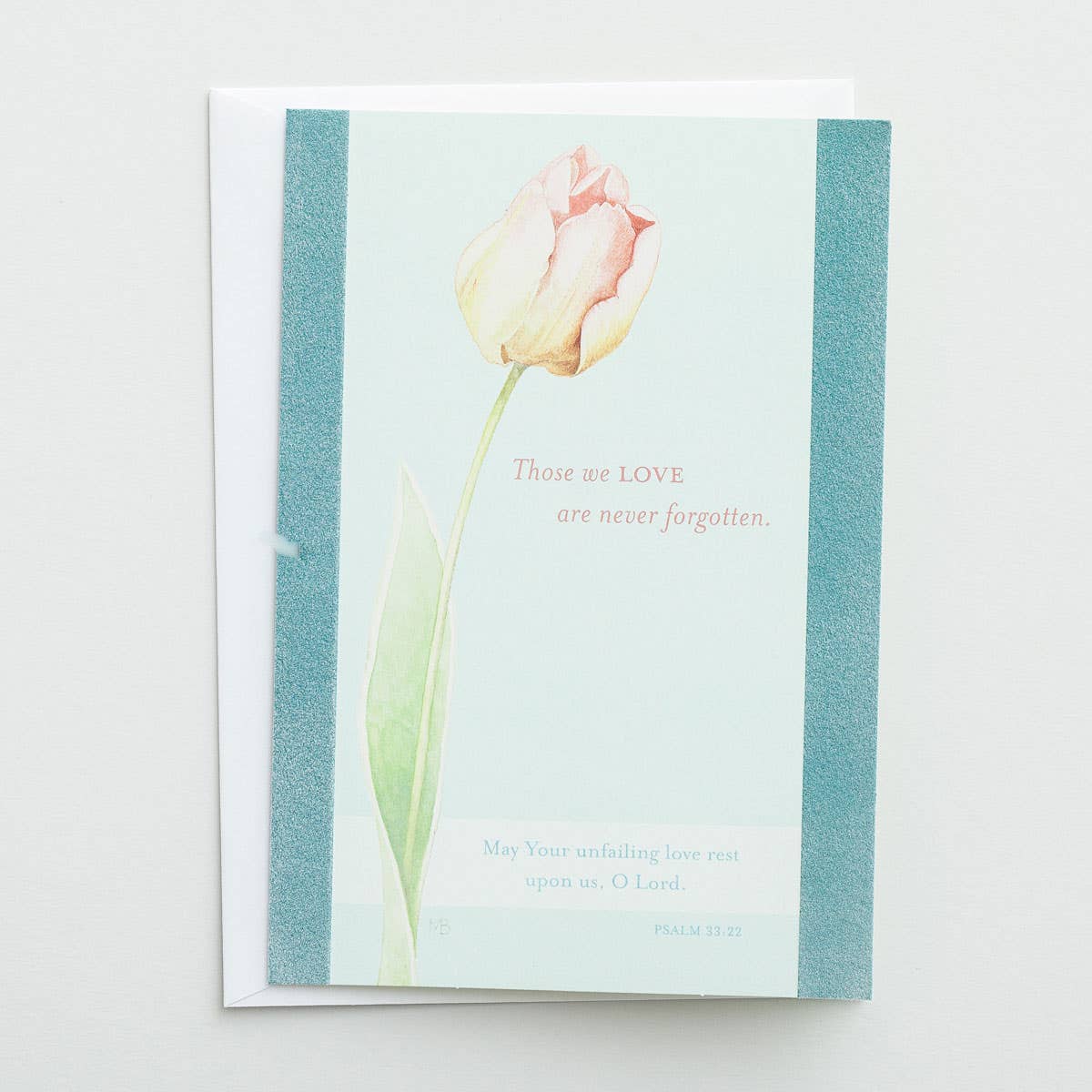 Nature's Blessings – Anniversary of Death – 6 Premium Cards
from: DaySpring Cards Inc
Save